PostNuptial Agreement Services
Have you considered the idea of drafting a postnuptial agreement? Depending on your situation, you may find having a postnuptial agreement to be mutually beneficial for you and your spouse. Postnuptial agreements can make clear distinctions and protections for your shared financial assets during a marriage and in the event of a divorce. Postnups are not for everyone, which is why it is important to discuss your goals with an experienced divorce attorney.
What Does a Postnup Cover?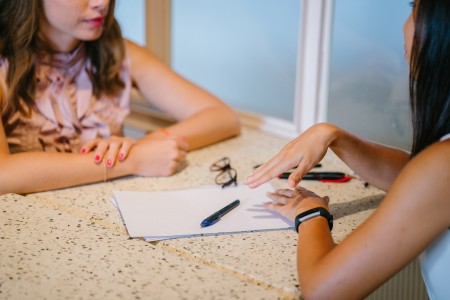 Typically, postnups are designed to protect different assets that are shared during a marriage. There are also protective measures put in place to make sure that different assets are shared fairly between the spouses in the event of certain circumstances. For instance, some couples may consider a postnup to help support a business that one spouse owns or if one spouse becomes a stay-at-home parent and does not earn taxable income. These situations can leave one spouse disadvantaged in the event of a divorce and having a postnup in place can streamline spousal support agreements during divorce proceedings.
When Should You Consider A Postnup?
One of the biggest benefits of a postnup is that this agreement can be decided on after you get married. Many couples do not find the idea of handing each other a prenup very appealing when it is considered in light of the commitment behind a marriage that would ideally last a lifetime. However, your situation can change after marriage to include different financial arrangements and having a postnup may become more useful than you previously thought. There is not a certain time you must get a postnup by, but couples can choose to plan for a postnup agreement after their marriage.
Contact Us To Learn More
Considering a postnup agreement can offer certain levels of protection that you and your spouse would benefit greatly from. At Matrimonial Mediation Services, you can speak directly with Nadia about how to begin planning and all the things you need to consider to create an effective postnup. Please contact our office to receive professional advice on the next steps to take.