DIVORCE MEDIATION ATTORNEY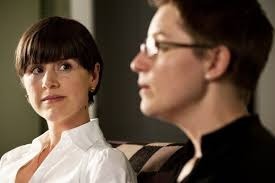 Divorce can be emotionally and financially stressful. Sorting through the details also surfaces underlying tension, making progress difficult to achieve. The traditional method of filing for divorce is a laborious process, consisting of a heavily involved process with numerous professionals and potential court appearances. A much simpler solution is to pursue divorce mediation. This process brings a resolution through careful communication, often at a lower cost.
What Does Divorce Mediation Consist Of?
Throughout the mediation process, a third-party mediator will assist with communication between both parties and providing guidance to reach a resolution. Mediators maintain a sense of order to curtail thoughts and emotions from spiraling out of control. With mediation, the details of divorce can be discussed privately and safely. Additionally, at Matrimonial Mediation Center, you will be helped by a mediation attorney, who can draft binding legal documents that many non-attorney mediators cannot.
Benefits of Choosing Mediation:
Confidentiality: Compared to the public nature of the court, mediation protects your privacy
Control: Instead of leaving the decision to a judge, mediation is out of the court's jurisdiction.
Minimal Conflict: Divorce mediator offers advice and guidance that resolve differences, helping to limit conflicts.
Significant Savings: Mediation often costs significantly less than a litigated divorce.
Resolution: Mediation supports cooperation instead of competition, seeking to create favorable terms of resolution.
An experienced mediator will help you and your spouse reach amicable terms on important issues, eliminating chances of lingering ambiguity in the years to come. You will also be able to save time and money through this process. If you need assistance with going through a divorce, consider divorce mediation!
Speak With Our Mediator Today!
Nadia N. Shahram of Matrimonial Mediation has successfully helped resolve divorces across Buffalo. Nadia carries professionalism, sensitivity, and understanding of these challenging proceedings, navigating those in need of help through healing and resolution. If you would like to pursue divorce mediation, please contact us to speak with Nadia today!
Our Address
Matrimonial Mediation Center
Northtown Location
5500 Main Street, Suites 263/265, Williamsville, NY 14221
Phone: (716) 565-1299
Southtown Location
3915 N. Buffalo Road, Orchard Park, NY 14127
Phone: (716) 565-0050