Williamsville, NY Legal Separation Attorney
While most people think of divorce as the only way to dissolve a marriage, legal separation is a wise decision to consider that is distinct from divorce. Legal separation has become increasingly more common in Williamsville and beyond WNY as more people learn about its differences from divorce and the benefits that it can bring to their situation.
What Is Legal Separation?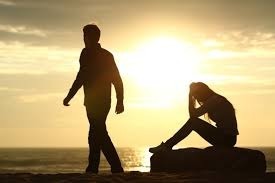 While divorce formally ends your marriage, the biggest difference is that legal separation creates space in the relationship but you remain legally married to your spouse. There will be formal discussion and court orders to determine specific agreements on living situations, financial rules and custody decisions. With a legal separation, the decision to remain married or to finalize a divorce is still available but happens in a different timeline than an immediate divorce.
What Are The Benefits of a Legal Separation in Williamsville?
Legal separation is authorized by formal court order, so the final agreements that are documented for your financial and family living arrangements will be upheld by the law and not by verbal agreement. This can provide better clarity as you decide on other matters and also can translate to a more efficient divorce if decided on as the agreement will be incorporated directly into the divorce decree.
Another large benefit is that legal separation provides space and time to truly reflect as a couple and family for your future. This separation gives you the clarity to think through the changes that have happened in your marriage and what will happen as a result of a divorce without the pressure of living directly with your spouse. This can prompt an honest evaluation without the constant friction that may exist in one household and can help your family transition better into the future you decide on.
Is a Legal Separation Attorney The Right Choice For You?
It is difficult to consider whether legal separation is right for you based on articles read online. At Matrimonial Mediation Services of Williamsville, you can speak directly with Nadia, who has led couples through various solutions for their relationships in legal separations, divorce mediations, and formal divorce filings. Please contact our office to receive experienced advice on how you should best proceed!